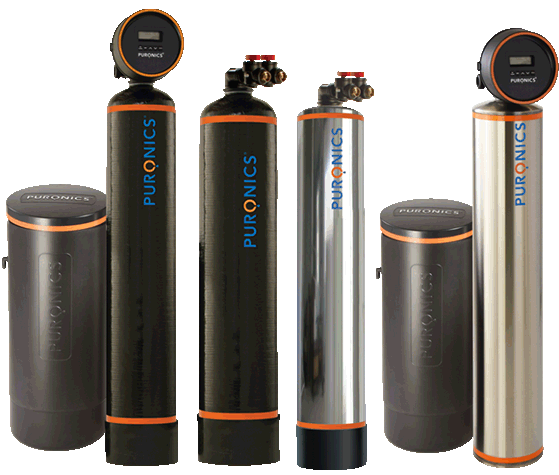 Enhance the Quality of Your Water Softeners
A Proud Provider of Water Softeners in Pittsburgh, PA
Most of the water that courses through our homes and businesses comes from the ground. Though it's natural to use water sourced from the ground, it usually contains trace amounts of chemicals, herbicides and other pollutants that you wouldn't want to consume. While water from a municipal source goes through a cleaning process before it reaches the faucet, those measures aren't able to capture everything. Experience the remarkable difference having softer water can make on your commercial or residential space with water softeners in Pittsburgh, PA, from Puronics®.
How to Know if You Have Hard Water
If you have ever noticed your water leaving your skin dry, spots on your dishes, appearing cloudy or tasting bad, it's time to learn more about your water quality. You could be dealing with a hard water problem. Hard water tends to clog pipes and hot water tanks and makes it more difficult for soap and detergent to dissolve in water.
Luckily, our water softener systems are designed to effectively isolate and reduce chlorine, sediment and other pollutants, leaving you with a softer, better water supply. Turn to our knowledgeable specialists, and we'll provide you with the water softener you need to gain peace of mind about the state of your water.
Striving to Better Our Clients' Health and Wellness
We proudly distribute our water softeners and filtration systems via our worldwide network of independent dealers. Above all, our partners are committed to serving your needs however they see fit. Likewise, we consider it our obligation to extend that commitment our dealers demonstrate by going above and beyond to provide the best products and service possible.
Call on us when you need a crystal-clear look at the condition of your water. Following your assessment, we'll recommend one of our water softener systems to reduce impurities, unpleasant tastes, smells and volatile organic compounds (VOCs) that could negatively impact the health of your household.
Take a preventative approach to your water quality issues and restore your supply to its highest quality form and enjoy a happier, healthier life. Invest in one of our high-performance systems and see firsthand the positive effects of having cleaner water. Request a quote [link to http://puronics.com/quote/] and let us provide you with the peace of mind you deserve knowing that the water in your home or workplace is free of chemicals, wastewater and other contaminants.
Contact our water filtration company to enjoy high-quality water in your commercial or residential space. We proudly serve property owners in Pittsburgh, PA, and the surrounding areas.
Receive a FREE Water Quality Consultation
All information collected is confidential and never sold to any third parties.